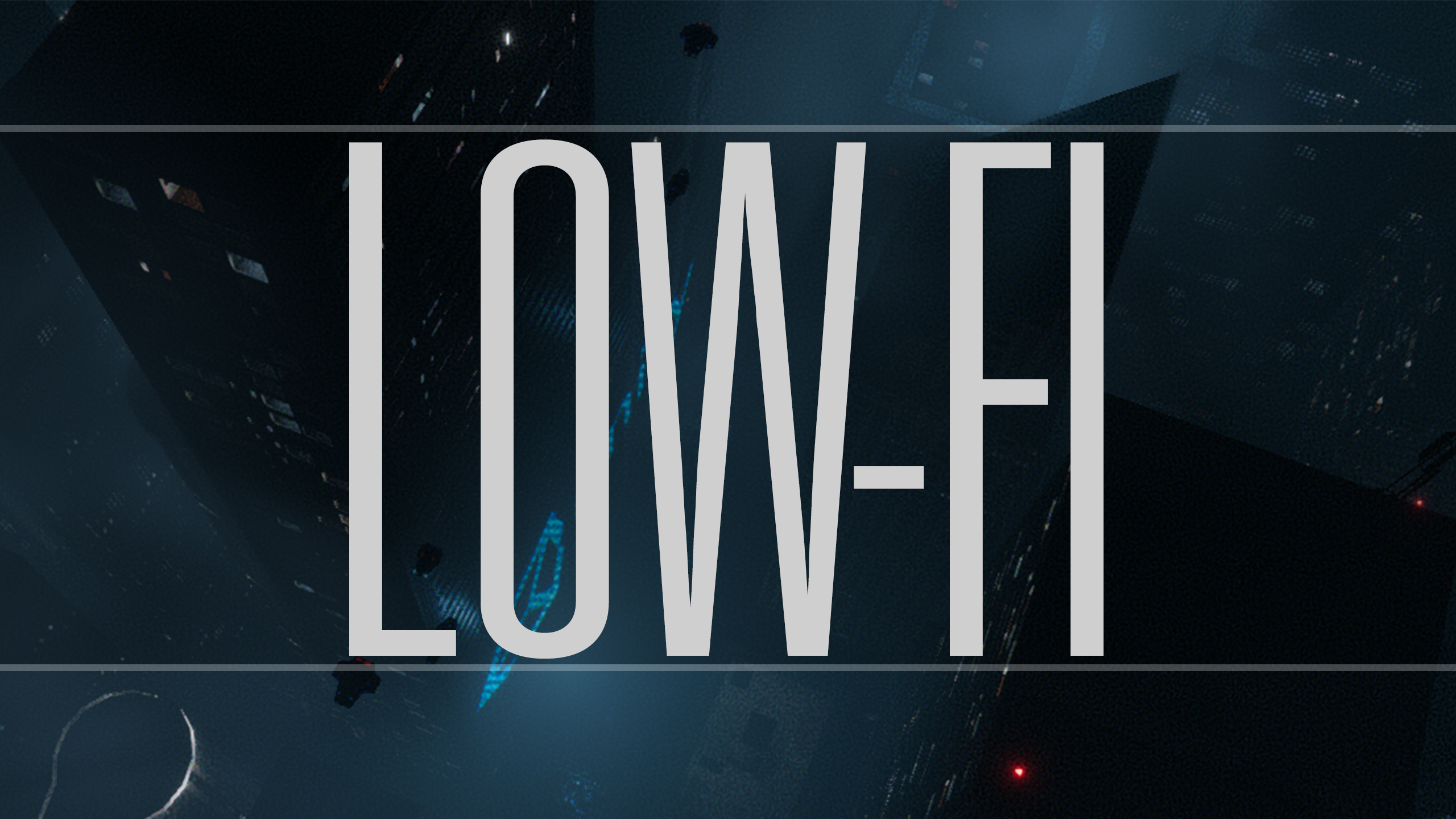 LOW-FI
v0.33


- Fixed centering issue in cruiser with SteamVR
- Fixed Docking light blinking on scene load
- Added sound and animation to crafting benches
v0.32
- Input mapper for Cruiser (press backspace to edit mapping outside of VR)
- We include default maps for Saitek X52, Logitech Flight Yoke Pro and Flight Pedals Pro as well as a fall back mapping for most game pads.
- Crypto mining system propagated
- Ad boards added (not yet working)
- Ship radio volume control
- Leap motion support for cruiser
- Expanded Police station (lockdown and backdoor to Quartermaster)
- Save stations added (not yet working)
- Crafting benches added (not yet working)
- Fixed cruiser re-centering bug on Steam headsets (I think)
- Fixed loud audio pop in cruiser scene
Run "LOW-FI Non-VR.bat" for Non-VR version
More information in install folder files "LOW-FI Emulator Guide.docx" for emulator information.
For Custom radio station add your own music to c:\users\<USERNAME>\AppData\LocalLow\IRIS VR\LOW-FI\
"LOW-FI.txt" for general development information/instructions and "changelog.txt" for change log history
Files
low-fi-dev_build.zip
13 GB
Comments
Log in with itch.io to leave a comment.
hey how do i launch the game on steamvr instead of oculusvr??
Hey is keybinding the new WMR controllers on your radar? SteamVR keybinding doesnt work with this game yet. The grip button closes the hand but cant interact with any objects.
Will there be any quests and gunplay soon?
Soonish, yes. A lot of users want to experience the new content without spoiling too much, so a lot of the quest stuff isnt live.A lot of it will come together all at once.

We just added guns to the cruiser and will have those action sequences and procedural crimes in sooner.
How do you adjust the ship radio volume?
There's a volume bar right above the station icons :)
Hi. I saw that, but when I try to adjust it, nothing happens. The bar doesn't slide. I'll try again later. Keep up the good work.
just making sure but there is no story mode in the game right now?
Thats right. I mean, there's like a tiny bit of the opening quest, but, no major spoilers.
Nice, another minor update! Incremental downloads would be great though.

If you use the app it only downloads the changes.
Oh, good to know, thank you for the hint!
Which app? just launching the game I could not find an update section.
Hi, quick question (feature request): Optional no screen shake when firing the gun?