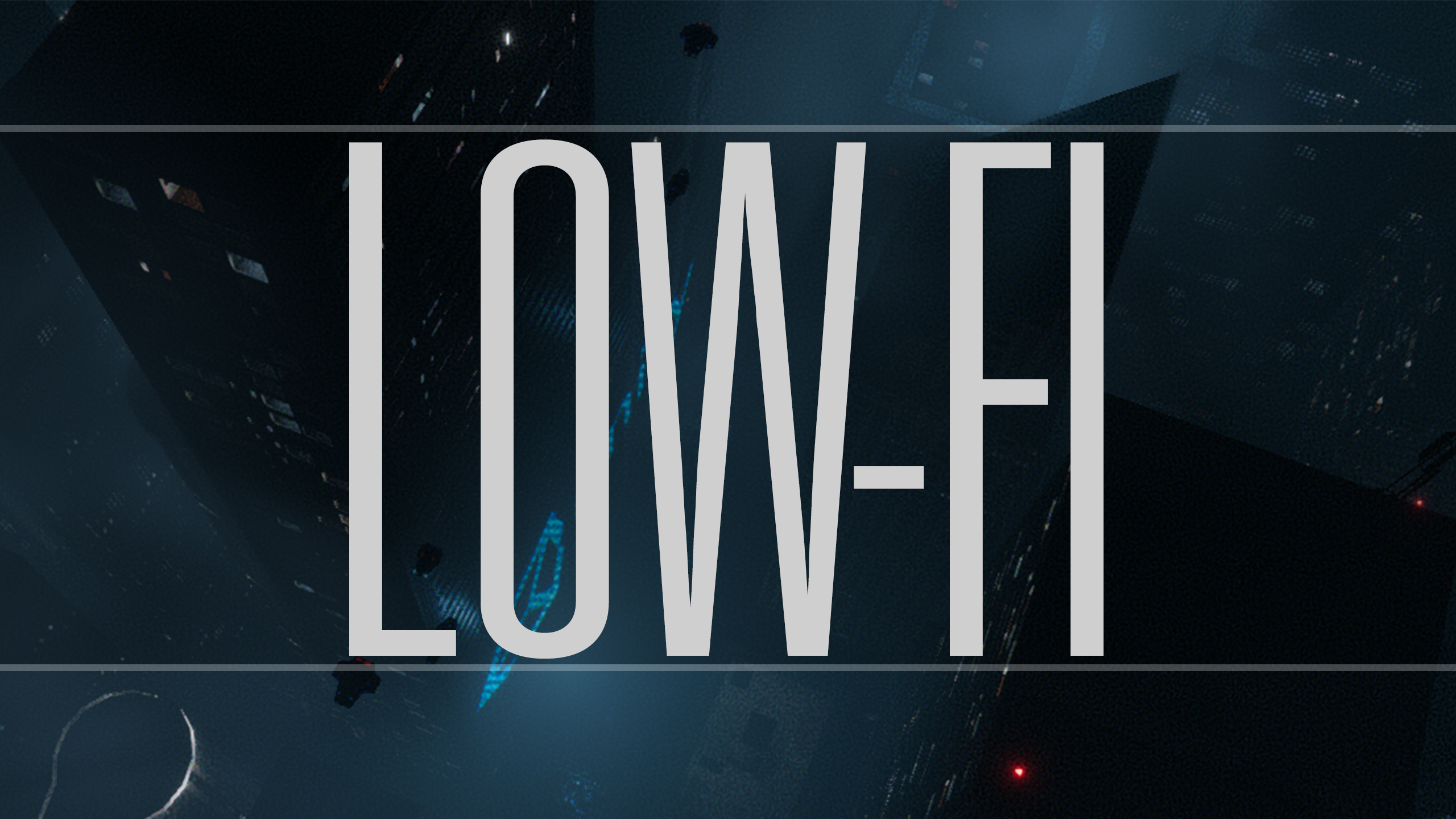 LOW-FI
- Halloween decorations
- Fixed Recenter prompt for steam VR users
- Better FPS controllers and controller support (Non-VR)
- Loot system for artificials. Bounties when I can get to it.
- Artificials drop loot when shot
- Crafting supplies
- Scrap marked in AR
- GUNSHIP graphic assets
- AR tweaks
- Demilitarized zones (no shooting in police station)
Run "LOW-FI Non-VR.bat" for Non-VR version

Please run the LOW-FI.exe file directly (rather than through the itch launcher) for the VR version.
"LOW-FI.txt" for general development information/instructions and "changelog.txt" for change log history
More information in install folder files "LOW-FI Emulator Guide.docx" for emulator information.
For Custom radio station add your own music to c:\users\<USERNAME>\AppData\LocalLow\IRIS VR\LOW-FI\
Files
low-fi-dev_build.zip
14 GB
Comments
Log in with itch.io to leave a comment.
What's the ETA on the full version 1?
Bonjour,
votre jeu est incroyable.
Les effets de lumière sont bluffant, les décors superbes, l'ambiance incroyable. Je suis fan de Blade Runner, de Cyberpunk, de SF, et votre jeu est une véritable présence dans ces univers. On se connecte juste pour être dans cet univers, tellement on s y sent dépaysé.
Si vous allez jusqu'au bout du développement, je pense que vous aurez le meilleur jeu VR de tous les temps.
Bravo aux développeurs, à toute l'équipe, j attend la version définitive avec impatience
on the Non_Vr.bat I'm stuck in a flight sequence where cars drive by me, cursor is stuck in the middle of the screen, the dev credits are playing under the game title, and the only key that works on that screen is the backspace, which brings up the control scheme menu, no other buttons or keys do anything
am I doing something wrong?

We're working on this right now. Definitely a bug that will be fixed in the next update. Hopefully before the end of the week.
Sorry about that.
no problem just wanted to know, had just bought it lol
had played a lil of it on my friends vr back in the day and it looked awesome, keep up the good work tho
I just bought the game and unzipped it and the game just hangs on opening, no splash screens or menu just a black screen. I'm using Windows 10 and an Oculus Quest 2 connected via cable. It happens in non-VR mode as well

Okay i cannot run it in non vr, i click open non vr.bat and the game opens but so does steam vr and i cannot move my head and im stuck it opens in vr. and how can i get it to run any better the peformance is absoultely dreadfull, The recentering for the car simply doesnt work and sometimes the anti aliasing is far too much, but saying that what your doing is incredible and the world and style you are creating is simply phenomenal keep up the good work.
We're working on this right now. Definitely a bug that will be fixed in the next update. Hopefully before the end of the week.
Sorry about that.
Hey there. This should be fixed in the latest version.
"So many bugs" isn't really helpful.
What's going on?
Still having the gun issue where you shoot once or twice then it quits working but still show you have rounds in the gun.
Are you inside the police station or somewhere else?
It happens no matter where I am. I shoot at a canister and it happens. Happened in the alley at the hollowdexxx. also in the club district shooting at the clunkers. The gun dose not fire in the police station as you said in this version. I had the same issue in vo.39 also. Before that it was fine. If you need any information on my set up let me know.